joshfoxy asked: Just wanted to say that the new song is fantastic. Couldn't be more excited to hear the full record and what other cool stuff you guys did with it. Keep up the good work, gents.
driveandheart asked: Matt! Remember me? I hope this past US tour was awesome. I was so bummed I couldn't go to the Indy show.... I'm studying abroad in Ireland this semester so I guess it wasn't really possible... haha I guess I'll see you at Warped this summer? It's 5 days after my birthday so it should be a good time! Take care!
heroes-to-humans asked: Matt I love your fucking photography
The Wonder Years to Release New Song on 5/2
fuckyeahpop-punk: The Wonder Years will release a new song titled 'The Bastards, The Vultures, The Wolves' this Thursday, May 2nd. You'll be able to check out the song on Kerrang at 12PM EST.
I haven't used this thing in forever (or most other social media) so I'll throw a quick update out there. Life is good. Home has been treating me well. I've been spending quality time with Ashley, friends and family. In the past few weeks I've gone to a Phillies game, been bowling, mini golfing, winning money at the casino, drinking fancy beer, eating tasty food, watching...
5 tags
3 tags
7 tags
6 tags
6 tags
7 tags
6 tags
5 tags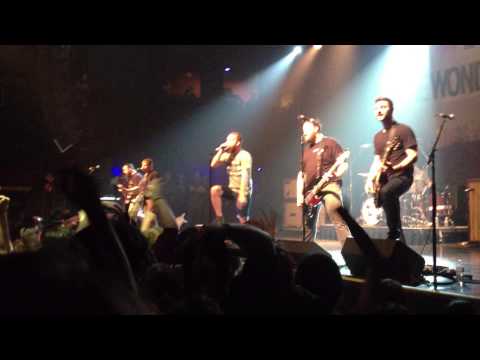 POZ Playlist: The Wonder Years, We Are The In...
propertyofzack: The Wonder Years, We Are The In Crowd, and Sandlot Heroes are out on one of the best fall tours this year with Yellowcard, and we're stoked to have the three bands together for a new PropertyOfZack Playlist. Check out the remaining dates on the tour here and the Playlists below while listening to the songs on Spotify and reading everyone's thoughts! This is a collection of...
vandalcollision asked: Hey Matt i just saw you guys play at the House of Blues on Sunset, definitely made my month with school and all being stressful, you guys never dissapoint, always a great time!! I just downloaded the Deluxe version of Suburbia and i love how raw the demos sound. Thank you for releasing them, kinda nice to know what the songs originally sounded like! :)
stowedaway asked: I LOVE YOUUUUU!!! oh so very, very much. :)
hypertexty asked: Hi. I'm coming to NYC to see you guys in a few weeks and was just wondering if you guys could play Living Room Song? You played it for the first time live in NYC!
13 tags
10 tags
8 tags
7 tags
9 tags
8 tags
9 tags
8 tags
9 tags
8 tags
10 tags
9 tags
7 tags
thenotoriousjwv asked: Hey Matt, so proud that you guys played in Manila, I grew up here in Canada but I was born in Philippines. How were the fans/reception there for you guys?
6 tags
9 tags
9 tags